Just prior to the President's Day Weekend, Forest Hills competed in the Lutheran Elementary Schools Tournament (LEST) held at Concordia University in Portland.  During this time, students had the opportunity to share their God-given abilities in many different areas.  Students from Forest Hills participated in Choir, Drama, Bells, Band, Art, Writing, Science, Math, Knowledge Bowl, Spelling Bee, Chess, Lego Robotics, Individual Music performances, Basketball, Cheer, and Swimming.  Our students represented the school exceptionally well!
As an added bonus, one of our students submitted a logo into the logo contest.  The winner of this contest has their logo used for next year's LEST.  We are proud of Gabe and his logo with the theme, "For by grace we have been saved…" Eph. 2:8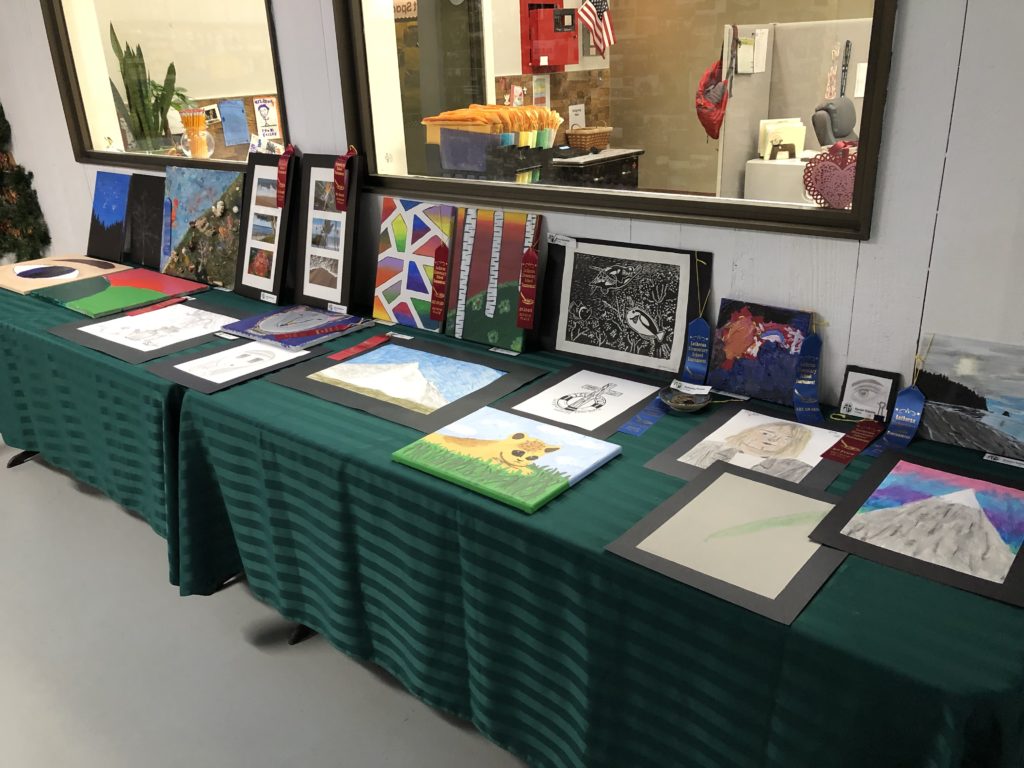 17 other schools were in attendance at LEST this year, including schools from Oregon, Washington, Idaho, Montana, California, Nebraska, and British Columbia.  It is a joy when our schools can connect and interact with one another as we remember that we are all one big body of Christ!
Forest Hills students placed in the following areas:
Art
Molly – 2nd
Addi – 2nd
Jordan – 2nd
Bekah – 1st
Kaitlyn – 2nd
Katherine – 1st
Daniel – 1st
Lexi – 2nd
Porter – 1st
Briana – 1st
Kyndal – 2nd
Bailey – 2nd
Aiden – 2nd
Leo – 1st
Cheer
1st
Swimming
3rd Team
Music – Blue Ribbon Performances
Murray – piano
Daniel – piano
Tori – piano
Daniel – vocal
Alina, Bella – vocal
Levi – instrumental
Lydia – instrumental
Handbell Trio
Micah, Alex – instrumental
Handbell – both groups
Choir
Chess
Daniel – 1st in 5th
Murray – 2nd in 6th
Team – 2nd
Spelling
Cole- 3rd in 5th
Writing
Kaitlyn – most promising in 7th
Rachel – most promising in 8th
Logo
Gabe