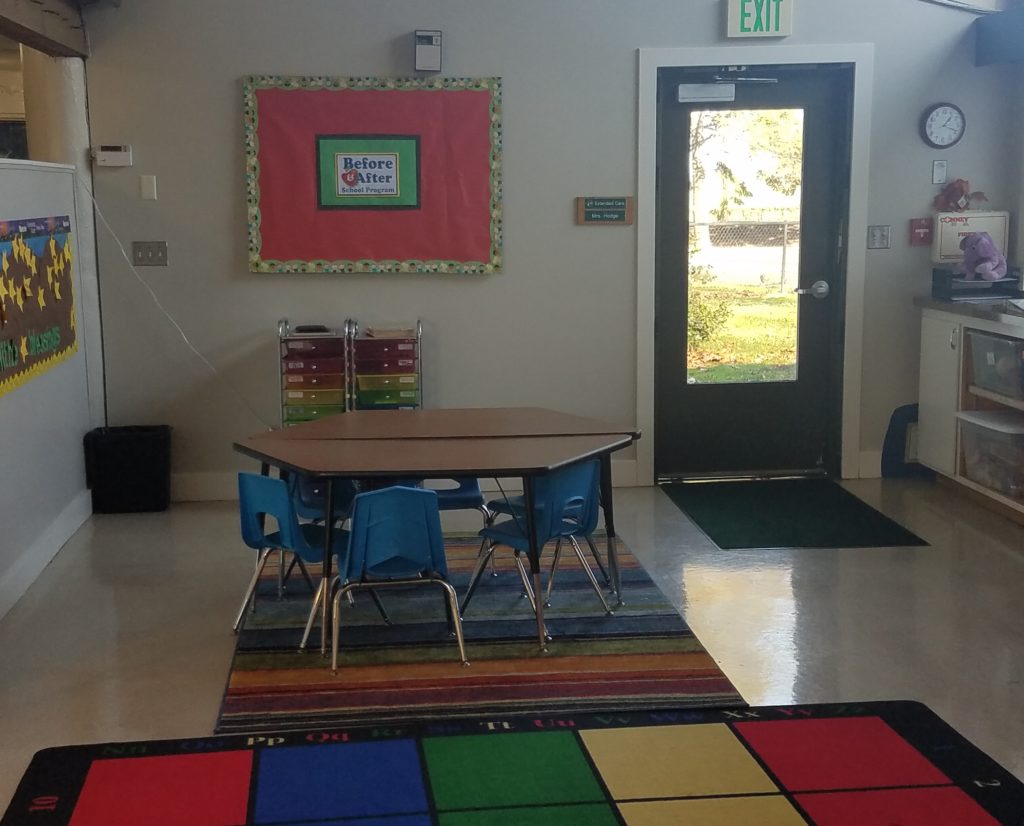 Doors open at 7:00 a.m. for the Before School program and students head for class at 8:00 a.m.  There is opportunity for studying, quiet socializing, reading and playing games with others who arrive early.
The After School program offers students a structured schedule .  Following a free-play time outside, students come in for snack and then go straight into Quiet Time when students who have homework work on it. If they do not have homework they can read, color, draw, play a quiet game while the rest of the class finishes their homework.  Depending on the day, students may go back outside, paint, do a craft, watch a movie, or play a game.
After School Care opens at 3:00 p.m. and closes at 6:00 p.m.  The cost for both programs is calculated on an hourly basis and parents who wish to use the program are asked to complete a registration form at the beginning of the school year.  Drop in care is available.