Primary Teachers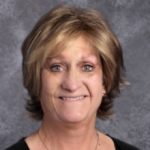 Anne Shearier
Kindergarten Teacher
---
read more
---
Classes
Kindergarten
Education
Colloquy: Concordia Portland; MA Curriculum & Instruction, Early Childhood; BA Early Childhood; BA Deaf Education
Experience
Anne has taught in Missouri, Texas and Colorado before moving to Oregon. She has been at FHLCS for 6 years.
Passions/Interests
I like to read, hike and my new interest is quilting. My greatest passion is my family. My husband and I have been married for over 30 years. I have three children, two son-in-laws and 5 grandchildren. All of them live in Colorado.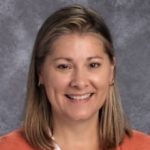 Joy Gehlen
1st Grade Teacher, Vice Principal-Primary
---
read more
---
Classes
1st Grade
Education
BA in Education from Pacific Lutheran University
Experience
I taught first grade in Spanaway, WA for three years before coming to Oregon. I then continued to teach first grade in both the Hillsboro and Tigard-Tualatin school districts. In 2004 I came to FHLCS and co-taught kindergarten half-time for two years before moving into the first grade position I am in currently. My personal educational journey also includes earning an endorsement in Reading instruction from PLU and completing the Colloquy program at Concordia University, Portland.
Passions/Interests
Teaching first grade is my passion. I love the energy and excitement that young learners create. Being part of the early stages of development is rewarding and being able to witness the electricity of so many "light bulb moments" is something very special. I feel so blessed that I teach in a place where I can share God's love with my students, share my faith with my colleagues, and pray with my class. I love to spend time with my family, travel, write, read, draw, and visit book stores!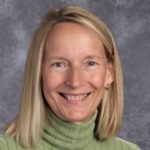 Sarah Hoffman
2nd Grade Teacher
---
read more
---
Classes
2nd Grade
Education
BA in Education from Concordia Portland, and an MA in Curriculum & Instruction Lesley University.
Experience
Taught in Alaska before moving to Oregon. I have taught traditional 1st and 2nd grades at FHLCS as well as a Primary Multiage.
Passions/Interests
I like to read, walk, travel and spend time with family and friends. I feel extremely blessed to be able to teach in a Christian school where I can share the love of Jesus with students and families.
Intermediate Teachers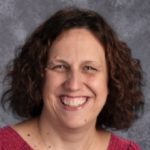 Julie Ryan
3rd Grade Teacher
---
read more
---
Classes
3rd Grade
Education
Master's of Ed in Instructional Design and Technology, American College of Education; B.S. National American University; Oregon teaching license K-12, highly qualified in math K-8.
Experience
I have taught 3rd Grade at FHLCS since 2017. Prior to that I taught 3rd, 5th, and 7th Grade math for 8 years in Albuquerque, New Mexico and Beaverton, Oregon.
Passions/Interests
I love being a part of a school community that is a family. My passion is helping kids reach their full potential especially at math! When I am not at school, I enjoy hiking, kayaking, and traveling. I have been to 42 out of the 50 states in our country. I am excited to visit the last eight soon. My husband and I have two grown kids who both live in Oregon as well.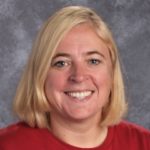 Kimberly Brennan
5th Grade Teacher, Vice Principal-Intermediate, Student Council Director
---
read more
---
Classes
5th Grade
Education
M.Ed, Seattle Pacific University; BS in Education, Western Oregon University
Experience
I taught Kindergarten and Second Grade in Coos Bay, Oregon for seven years before moving to Hillsboro School District in 2006. I taught Kindergarten at Eastwood Elementary before joining the Forest Hills staff in 2013. I have been teaching for over 20 years.
Passions/Interests
I absolutely love teaching. It is my mission to instill a love of learning in my students. I attempt to teach with a passion so that my students develop a desire to become lifelong learners. My greatest joy in life is being able to share my faith and love of Jesus to my students. I enjoy spending time with my family and friends, running, traveling to anywhere Disney, watching football: especially the Titans, Chiefs, and my Ducks and of course laughing.
Middle School Teachers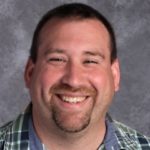 Ben Bauer
6th Grade Homeroom, Vice Principal-MS, Middle School Science, Christian Studies, Worship Team
---
read more
---
Classes
Middle School Science teacher, 6th Grade Homeroom, 6th Grade Christian Studies, Memory, and Social Studies, Middle School Praise Team
Education
Mr. Bauer has a Master's of Arts in Teaching from Concordia University in Portland (2012). He also attended Concordia Portland for his undergraduate degree in Christian Education and received his certification as a Director of Christian Education.
Experience
Before teaching at Forest Hills, Mr. Bauer taught at Faith Bible in Beaverton for six years. Before teaching, Benjamin was the Youth Leader at Bethlehem Lutheran Church in Aloha, Oregon.
Passions/Interests
Benjamin loves spending time with his family. They keep a family garden, enjoy spending time at the beach together, and have made a tradition of making Apple Cider in the fall.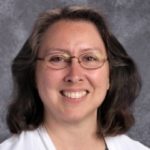 Bonnie Moeller
7th Grade Homeroom Teacher, Middle School Language Arts and Literature
---
read more
---
Classes
7th Grade Homeroom & Christian Studies, Middle School Language Arts and Literature, Drama
Education
BS in Education from Concordia University in Nebraska
Experience
I started teaching in 1991 - 1992 in Seattle at Amazing Grace Lutheran School in 5th & 6th grade. I served at Pilgrim Lutheran School as a 6th and 6th/7th Grade teacher from 1992 - 1994. I was given the opportunity to be a founding teacher here at Forest Hills Lutheran School starting as the 3rd & 4th Grade teacher moving to the 4th Grade from 1994 to 1999. After serving on the school board, teaching private piano lessons, and substituting for a number of years I returned to teaching at St. Paul's Lutheran School in 2014-2015 teaching 3rd - 5th grade. I then taught Middle School History, 7th grade Christian Studies, Drama, and Speech at Emmaus Christian School from 2015-2016. I returned to Forest Hills in 2016 teaching Middle School Language Arts, Literature, and 7th Grade Christian Studies.
Passions/Interests
I have always enjoyed teaching. It is so rewarding leading and watching students discover new ideas and grasp new concepts. Watching them use the talents God gave them brings me great joy. Being a part of Forest Hills for so many years has been very rewarding. I feel so blessed having the opportunity to watch Forest Hills grow from its simple beginnings to a community richly blessed by God. My husband and I have three terrific children that keep us very busy. In my down time, I enjoy reading, playing the piano, and cooking. Throughout the year I enjoy gardening and traveling with my family, especially to my childhood home in Minnesota.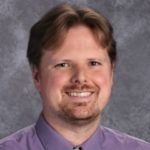 Terry Plucknett
8th Grade Homeroom Teacher, Middle school Math, Choir
---
read more
---
Classes
8th Grade homeroom, 8th Christian Studies, 6th Math, Algebra 1, 7th/8th Social Studies, 6th/7th/8th Digital Literacy, 6th Christian Music Appreciation, Middle School Choir
Education
2018 - MA: Educational Design & Technology, Concordia WI 2008 - BA: Secondary Education - Math, Concordia OR 2006 - AA: Music - Tacoma Community College
Experience
I have been serving at Forest Hills since 2008. It remains my first and only teaching position.
Passions/Interests
Teaching 8th grade at Forest Hills is a true joy as I get to explore many passions of mine. First, I get to help guide teenagers through their middle school years. Guiding these students through their last year before high school I see as a huge responsibility and a huge blessing. A primary focus for me is to make sure these students are ready not just academically, but also spiritually for the next step. Second, I get to share my passions of music and sports with others. In directing the choir, I have been able to share my love of music with many students who discover their appreciation for it in the process. In coaching basketball and track, I help students with concepts like teamwork, sportsmanship, determination, and competitiveness in a setting that I love.
Megan Havens
Middle School Social Studies
---
"Specials" Teachers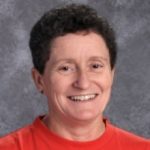 Carla Beyer
Physical Education, Health (Grades 5-8), Athletic Director
---
read more
---
Classes
PreK-8th PE, 5th-8th Health, Athletic Director
Education
Master's in Public Health (MPH) in epidemiology from Yale University, BS in exercise physiology from University of Connecticut
Experience
I started volunteer teaching at Forest Hills when my daughter Jessi was in first grade in 2005. The following year I joined the staff as a PE teacher and athletic director. Since then, I have expanded the athletics programs and have added teaching health.
Passions/Interests
I love anything that is related to sports and exercise. I spend my active times running (lots of running), kickboxing, and hiking. I also referee youth soccer and track and field. When I am not actively participating in sports and physical activities, i can be found watching sports, reading, or going to trivia night at a local sports bar.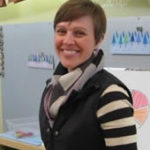 Denise Loncar
Art Instructor
---
read more
---
Classes
Art
Education
BA Art History - Portland State University - Graduated 2013 Teacher Certification (in the SDA School System) in Art and Art History up to the High School level
Experience
I've taught many wonderful years FHLCS and Tualatin Valley Academy. Each week, I teach Kindergarten through tenth grade "artists" in everything from drawing, painting, and printmaking to collage and ceramics. I'm especially passionate about interjecting hands on art projects with art vocabulary, art history, and a general understanding of the artistic process. Last summer I also had the privilege of facilitating art projects with adult brain injury patients for several weeks. Prior to teaching, I was an "at home mom/student" to my two grown children, Anton and Anica and spent over a decade leading the art literacy program at Tualatin Valley Academy.
Passions/Interests
I LOVE to be with my family as much as I can; traveling, cooking, hiking, playing table games and just "hanging out." I also enjoy going to yoga class several times a week, and try to bring a touch of that into the classroom where we start every art session with "three yoga breaths." There are always books on my nightstand, and at the moment I'm reading "Mindset: The New Psychology of Success," by Carol S. Dweck and "Change Your Brain, Change your Life," by Daniel G. Amen. And of course I love making art whenever I have the opportunity (hint, drawing and painting are my favorites)!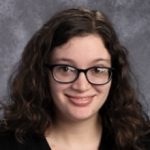 Cassie Plucknett
Librarian, Digital Literacy, Handbells
---
read more
---
Classes
4th-8th Grade Handbell classes, 3rd Grade Recorders
Education
BA in English and Music, Concordia University, Portland
Experience
I have been directing handbells at FHLCS since 2011 and teaching recorders since 2016. I have been involved in handbell and other musical performance for more than 20 years.
Passions/Interests
I love to read and write, I nurture a healthy obsession of all types of music, and I also teach private guitar and vocal lessons.
Administration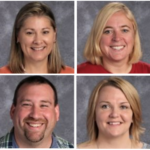 Vice Principal Team
Joy Gehlin, VP-Primary / Kimberly Brennan, VP-Intermediate / Ben Bauer, VP-Middle School / Angie Reese, Administrative Oversight
---
read more
---
Education
Joy Gehlin, VP-Primary / Kimberly Brennan, VP-Intermediate / Ben Bauer, VP-Middle School / Angie Reese, Administrative Oversight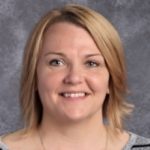 Angie Reese
Business Manager
---
read more
---
Education
BS in Business Administration - Finance from California State University, Long Beach
Experience
I worked for NIKE in Accounts Payable and Morton Salt as Staff Accountant/Office Manager before having my four children. After taking a number of years off to raise my children, I joined Van Dyke Grain Elevators as Inventory Accountant/Quality Control Manager. I joined the team at Forest Hills Lutheran Christian School as Business Manager in 2016.
Passions/Interests
All four of my children attended Forest Hills and it is a blessing to continue to be able to serve this close and caring community. In my spare time, I love being with my family, gardening, crafting, and learning about natural health.
Support Staff