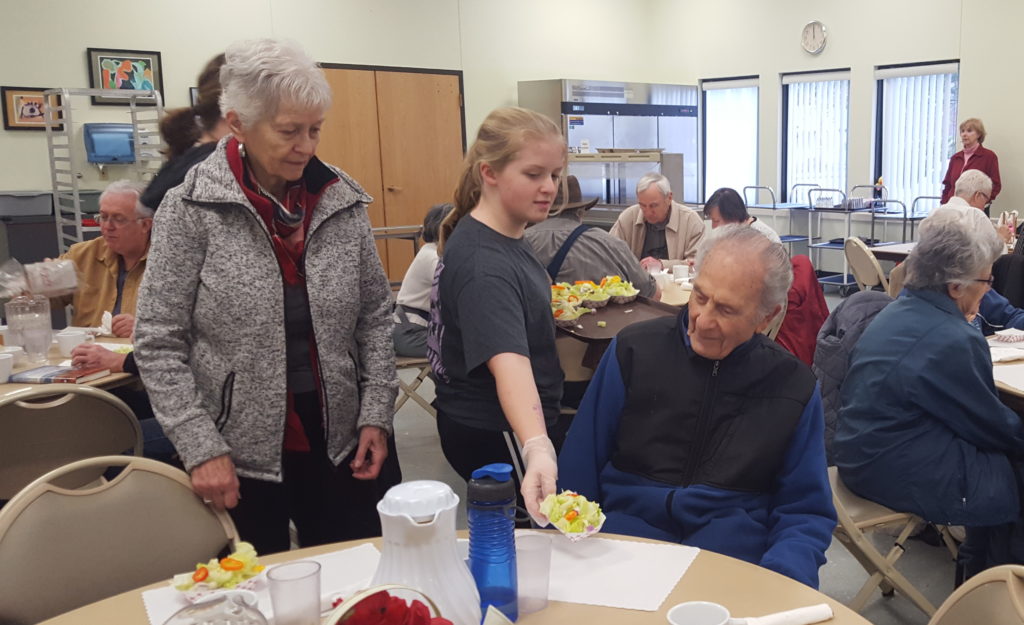 Students at Forest Hills have many opportunities to develop leadership skills. Classes are paired for "buddy activities" throughout the school year. Others have taken trips to Washington D.C. and New York City.
Our middle school students are invited to take part in Student Council which helps coordinate events at school and greet visitors.  
Students also serve at school and in the community. They have visited the elderly and delivered gifts to a local children's hospital. Classes are paired with one of the seven congregations which own the school and take part in different events with those churches. Christmas families benefit as classrooms partner to provide gifts. Middle school students serve dinner at the local Home Plate facility each month. Other students help serve lunch once a month at the Hillsboro Senior Center. Younger students have been involved with card making with the elderly and raising money for those less fortunate.