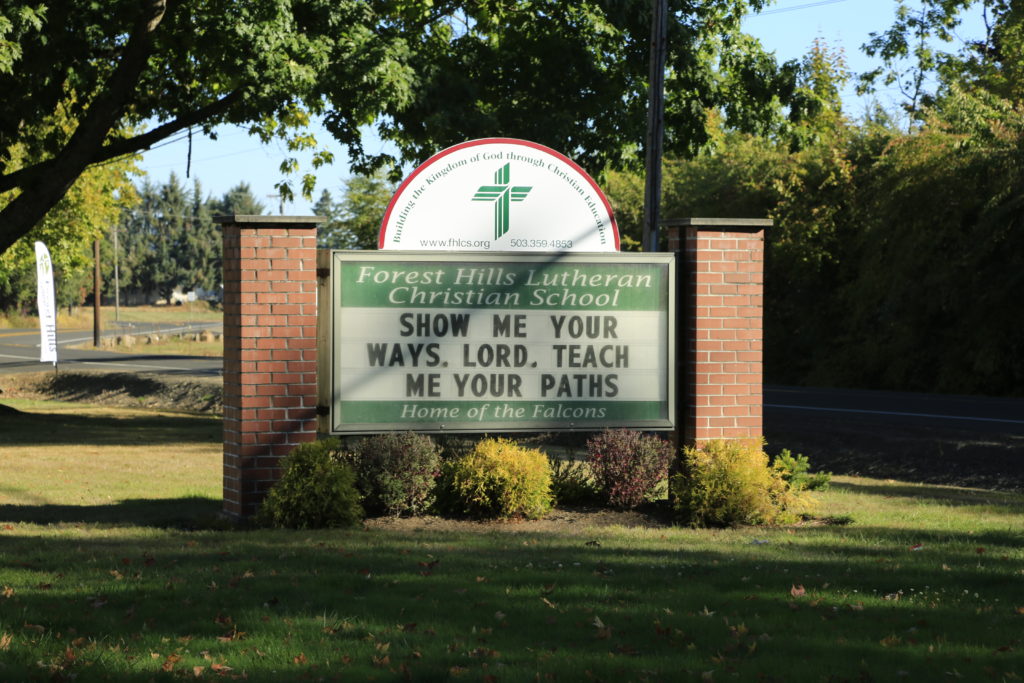 Considering the Finances
Tuition, Fees and ambitious fundraising efforts combine to support the operation of Forest Hills Lutheran Christian School. The full per-student cost is reduced for all students with major events like the annual auction. Tuition and fees are set annually by the Board of Directors.
Tuition Investment 2019-2020
$85.00 continuous-enrollment fee per student
$135.00 application fee per new student
Fees are due at time of application/re-enrollment
Fees are non-refundable
Annual Tuition
Full Day Kindergarten


thru 8th Grade

Base Tuition
WLSA Families

 

 

 

1st Child

$6525

$6199

2nd Child
(12.5% discount)

$5709

$5424

3rd Child
(20% discount)

$5220

$4959

1. Forest Hills uses TADS for tuition collection.

2. Members of the Westside Lutheran School Association (WLSA) churches may receive additional tuition assistance through financial support offered by association churches.

3. Tuition assistance is available by application and is granted based on need. Apply online at TADS by 3/15/2018. Families must apply annually.

Additional Fees ~ 2019-2020 School Year

Classroom Activity Fee – $30.00 per student 

Community Supplies (K-2nd) – $30.00

Athletic Fee – $50.00 per sport

PTA – $35.00 per student

Technology Fee – $35 (Pre-2) $55 (3-5) $120 (6-8)

PAL Program* – $10 per hour

*Parents as Leaders – families are required to fulfill 25 service hours during the school year. Families are billed $10 per hour for hours not completed.